Birth of an idea, envisaged business model
When an investor succeeds in several projects, he becomes greedier and thinks big. Christopher is certainly a member of the club that specialises in diversifying investment strategies. The expression "don't put all your eggs in one basket" takes on its full meaning with him. For a number of years he has been developing a project to diversify his assets and own a warehouse. The recent boom in co-storage companies has made him want to ride this wave ! Initially, there were 3 of us involved in the project : Christopher, Terry and myself, Tony.
A warehouse for storing furniture
Christopher's idea was to find a warehouse, depot or hangar to renovate to create a storage space for private individuals and businesses. Either independently or as part of a large national franchise. As we are several investors in this project, linked only through the CIPG club, we will have to create a company to secure all the investors. Terry, a lawyer by profession, refuses to buy in joint ownership, especially when there are 3 of you. He suggested different compagny structure. The compagny advantage is that you can easily resell the business in the future, while still being linked to a franchise.
Draft project and first visits with Christopher
Now that the idea is in place, we need to understand and learn about it in the field. The only method that really works 100% to get a feel for a site's capabilities is to visit it. In most cases, you need to turn to estate agents to visit warehouses for sale. You'll also find classified ads on certain specialised websites, which will usually lead you to a resale agent. We visited 6 warehouses in the Roanne area of the Loire department (42). They ranged from ruins with water ingress to beautiful buildings worth a fortune…
When you're looking for a warehouse, you're looking for the unusual. Each visit is unique, and the current table for rating a parking space only gives you a guideline. You constantly have to imagine and plan the layout, access and works. Christopher and I have very mixed memories of our visit. On the one hand, the surface area makes you dream, but the initial outlay is substantial.
Frankly, we were fed up with these sellers who only talked about loft space. At every visit, the seller had to imagine a mezzanine above our parking spaces to make a loft. The most surprising thing was that even in sheds with no water, no mains drainage and 60s electrical wiring, the vendor would only talk about creating a loft, as if he was confident he could change our minds and get us to abandon our initial investment project.
Even though it's a profitable investment, we didn't want to create accommodation for several reasons. If you start with a warehouse, you need to have a good grasp of the work involved so that you don't do just anything or get ripped off by tradesmen. Rental management is more complex with residential property. Problems with tenants can take on greater proportions than when renting parking or storage spaces.
A promising visit
An estate agent had found us a very special property that matched our expectations in every way. Owned by a retired craftsman, the property comprises a 3-storey house (approx. 100 m²) and a 1000 m² warehouse. The advantage of this product is its geographical location to the north of Roanne. Two separate entrances and a warehouse off the main road away from prying eyes were ideal. The problem was the sale price, which was around € 220,000 excluding agency and notary fees.
The estate agent explained that the house was worth € 120,000 and the deposit € 100,000. The access to the deposit was 2 metres wide and 3.5 metres high. It's a bargain because the accesses are separated by two separate gates. There are even two separate electricity meters. We wanted to meet the owner to convince him to sell us just the warehouse. Unfortunately, the former craftsman was very greedy… As we were interested in the warehouse, the price of € 100,000 included in the property package went through the roof. It rose to € 180,000 excluding costs for the warehouse alone! I might as well tell you that we didn't go ahead with it. The return on investment after fitting out the warehouse was so low that the project really wasn't going to be viable.
Life's constraints
Unfortunately, life sometimes decides for you and you have to rethink your priorities. My wife and I had a house built so that we could bring up our children in the country. I was out of the running, unable to take out additional credit on a risky project.
Following further visits, Terry abandoned the warehouse project to concentrate on the garages. Christopher was on his own for several months. Although he did some research, buying such a large property on his own was neither reasonable nor feasible. He refocused his search on a lot of around ten to twenty boxes to diversify his investments and build up a stock dedicated to storage and furniture storage.
Buying a warehouse is a very daring project. You have to get out of your comfort zone. You're starting with an empty space and you need to fill every square metre to make a good return. The selling price of this type of product is also a hindrance, as it is very popular in town for building large flats or lofts. Property sellers are aware of this, and prefer to find loft customers rather than investors who want to park cars or store furniture.
A relationship that will relaunch the project
One day, Christopher meets up with Philip, a long-standing friend. Philip asked him a number of questions about the state of his car park investments. Philip runs an industrial business. He was looking for an investment to generate additional income in preparation for his retirement, which would hopefully take place in 7 or 8 years' time. The warehouse is back at the heart of the debate. Entrepreneurship doesn't scare Philip, who has a lot of experience in setting up and running businesses. The project is seen as a mini-company with maximum tax benefits. The aim is to reduce tax on the income of the two investors. This will give them time to get started and then generate cash inflows. After several joint meetings, the two investors are in phase on their goals and objectives. This is the most important element in a partnership !
A warehouse with a large plot
Christopher and Philip visit a bien atypique very interesting. This last offer on the paper a perfect configuration for a profitable activity. The well visited is a former bonneterie. The current owner has converted it from a textile factory into a bachelor pad for a motor sport enthusiast.
Built on 1,800 m² of building land, the warehouse is divided into two parts. A 95 m² T3 flat with an adjoining 143 m² warehouse. An external metal garage is also part of the cadastral plan. The property is ideally located in the commune of Coutouvre in the Loire (42). To park prestige vehicles, it is sometimes necessary to isolate oneself a little from the towns where the sites are often visited by thieves. The sale price officially advertised on the internet and in the estate agency is € 149,000. Fortunately, Christopher and Philip know the owner…
The owner selling directly
They can visit the property and discuss the selling price directly, while saving on agency fees. This property has been for sale for several months. The owner is understanding, as an investment project requires a good return. The non-negotiable minimum price is € 100,000 net vendor. For once, there's no time to lose in a straightforward negotiation. The land is rectangular and flat right up to the back of the warehouse, then slopes down to a constant gradient.
The main entrance already has a wall and an automatic gate. The right and left sides of the site can be easily fenced off with wooden posts at regular intervals, ending at the bottom with a 1.5 m high fence. Even though the warehouse is small, it will not be able to meet the initial requirement of wintering motorhomes; it can be used to park prestige vehicles. The term "concierge" is reserved for a company, and insurance covering the value of the vehicles is required. In our case, we're sticking with garages that are better suited to non-trading property companies. Christophe and Philippe were won over by the huge potential offered by this building plot; for the storage part, furniture storage in containers based on the Mondial Box or Resotainer model.
Market study for warehouse rental
Several members of the club know the market well. As the cradle of our group, it was the training ground for our first experiences. The website is also well referenced locally, thanks to advertising by owners. We receive many requests for storage and furniture storage. We don't have any storage companies in the area yet. People are turning to private individuals or removal firms. We've also launched an advertising campaign to attract owners of winter storage and caretaking facilities for motorhomes and caravans to our club. The latter were not interested, as their fill rates were over 95 %.
📈📊📉 REAL ESTATE BAROMETER 📉📊📈
car park, garage, box, cellar, warehouse, hangar, container, premises, shop
Even with a score of less than 40, you shouldn't waste too much time on a property. We decided to dig deeper because the rental potential can be very interesting if we look at the problem with a diversified income sources approach. One strategy for testing your regional market might be to publicise the club. In this roundabout way, you gain valuable information about their business. Conclusion for Philip and Christopher : the demand is there !
Profitability through diversification
The strategy is simple. Use all the tricks of the trade known to Christopher right from the start of the project to get the best possible return from the first few months. The simplest solution is to rent out the entire property to a car enthusiast. In this case, the income would be a decent 6 % gross. The problem is that Christopher hates the concept of accommodation, and he's worried about bad payers and possible damage. So he and Philip had to rethink their plans: the idea was to create a business with several income streams ; the warehouse would be devoted to winter storage and guarding of luxury and prestige cars. Offering services such as water, electricity, a karcher and tools to use the pit. Giving tenants freedom while offering services that may or may not be subject to a charge can justify a higher-than-average base rent.
The land to the rear of the building will be used to store furniture, cars and trailers using sea containers. The entire property will be under video surveillance. The T3 flat will be allocated, for a low rent, to a caretaker who will also act as manager; the profile envisaged is a retired person on a low income. The general idea is more to have someone on site to increase security than to make money from the small flat.
The concept chosen to make the premises profitable consists of installing a series of maritime containers on the site. The containers will be placed under video surveillance, duplicating a Mondial Box model. The ground will need to be levelled to create concrete beams to ensure that the containers are properly installed on the ground. If you go back to the study on the cost of shipping containers, you can see just how profitable we're going to be!
Interested in reading the rest of this article? Find out about returns on investment by product type; why this warehouse wasn't selected. Find out more about the warehouse Philippe and Christophe bought in 2018 and all the work they've done by joining our club !
Join the 4000 subscribers to our newsletter !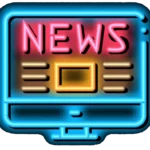 Join the 4000 subscribers to our newsletter !