Writing the right ad that will allow you to rent or sell your property quickly is not an easy task… Here are some tips to help you stand out from the competition in the real estate market! We also share a study we conducted to tell you on which site you should post your ad to rent or sell for sure.

Prepare your ad by writing down the information
Before writing a classified ad to rent or sell a property, you have to prepare the ground. The first thing to do is to put the information on a sheet of paper or write it on your computer. There is no point in starting to write an ad without having laid down the basics and the key words, the advantages that you want to highlight.
A future tenant or buyer must have quick access to the decisive information he needs to decide to visit your property. The members of the club have prepared a non-exhaustive list of essential information that must appear in your classified ad :
The nature of the property : 🅿 parking space, 🚗 garage or closed box, 📦 storage box, 📦 cellar, 🏭 warehouse, shed or craft room, 🏬 commercial room, space.
Precise address of the property.
The exact floor area of the property, do not cheat on the square meters.
Access is very important: note the dimensions (width and height) of a door; if it is suitable for people with reduced mobility (PRM) ♿.
Nearest public transportation stations (🚌 bus stop, 🚎 tramway, 🚉 subway station, 🚝 train station, 🚢 port).
The energy label for an office space.
How you want to be contacted (email, phone, sms) and at what times.
The rent and charges or the desired selling price as well as the amount of the last charges.
Prepare photos of the property and its access.
💡 Did you know : Be honest in your ad, never put a false information that could mislead.
Let's take two examples from the community : Mr. X rounds off the floor space of his parking lot to make it more attractive. Mrs. Y comes to visit it and measures the space to see if there is room left once her car is parked… Mrs. Y realizes that Mr. X lied in his ad, she will have doubts about the rest of the information provided and will not take the parking space. Because of a voluntary inaccuracy, Mr. X has lost time and a tenant or missed a sale.
Prohibited mentions in an ad
Discrimination is prohibited, which means that a landlord or seller cannot exclude a category of people. The real estate ad must not contain any mention that suggests that the owner will refuse to rent or sell because of a criterion qualified as discriminatory by the law.
How to estimate the sale price or the rent ?
Knowing how to estimate the selling price or the rent of your property is very important and depends on several parameters. Indeed, each property has its specificities which complicates the estimation and makes the study difficult. This step is essential to have a good position on the market in order to quickly find a tenant or a buyer. The rent ceiling and rent control, which consists of setting an amount per square meter per city not to be exceeded, does not apply to the real estate niche of parking lots, garages, cellars, warehouses and commercial walls. You can freely set the amount of your rent while remaining within the market prices at the risk of not finding a tenant. It is exactly the same principle to fix a selling price, it is necessary to remain in the market prices to find a purchaser and sell quickly.
Define the specificities and advantages of your property
You must understand that the price depends on the market, more precisely on the local supply and demand. It differs according to the particularities or characteristics of the property to rent or sell.
The most important factor that determines the price of a property is its location. This determines the rental value of the property. The price will be different according to the geographical situation : in the same city, the price can vary from one district to another. The hyper city center remains the most popular. The proximity of a train station or pedestrian shopping streets will further increase the value.
The second factor that people look at is the location itself. The first thing that jumps out is accessibility, this criterion includes area, space and access. Right after that come the security issues such as the quality of the lighting, a video surveillance system present on site, etc…
Be at market price to rent or sell quickly
As we have already mentioned, the market price is the key to finding a buyer quickly. According to the characteristics defined previously, you can help you with the advertisements located in the same geographical zone to have an estimate of the proposed prices. I invite you to use our table to carry out a market study in order to define your rates. Be careful, an ad with a high price does not mean that you can rent or sell at the same rate. The advertiser may not have thought about the price displayed and may revise its positioning and lower the rate in a few days.
💡 Did you know : Keep in mind that the other online ads didn't find takers… Their positioning may be above market.
Your objective is to rent quickly to obtain income? The best solution is to calculate the real cost of your location including: charges and taxes (property, income tax,…). This calculation will allow you to know the minimum rent below which you lose money. The lower the rent you will set, the more likely you are to rent quickly. If you have several locations in the same place, this technique allows you to quickly reach a high fill rate and to raise the prices at each tenant departure.
Estimate the value of your property to sell quickly
The best solution is to find an investor by setting a price that is well placed in the real estate market in your area. The longer a location is for sale on the internet, the fewer serious contacts you will have. Serious investors who will be able to quickly decide to buy your parking lot are not running around… It is up to you to attract them with your ad and an attractive price!
Take into consideration the cost of charges (fees, property taxes,…). Calculate the profitability of your parking space ! Do the opposite work of an investor, calculate the return on investment to position your selling price. You can use our free table to simulate the profitability.
In most cases, the real estate agencies position the sale prices with a yield between 4 and 6% gross excluding notary fees depending on the rental income. This unfortunately gives a net yield of 2 to 3%. Let's not even talk about the net yield after tax on rental income. In short, at this rate buyers will prefer to leave their money in the bank! If you want to sell quickly and attract investors you need to be close to 8 to 10% gross excluding notary fees to get any hits. Don't forget that the gross and net yield ratio is very important. The lower your property's expenses, the easier it is to sell ! You can use our simulator to vary the selling price and see the profitability for the future buyer.
How to write a good real estate ad
The Internet is full of parking lots, garages, lock-ups, cellars and warehouses for rent or for sale; this is why it is imperative that you stand out from other classified ads. Among this mass of information, a future candidate tenant or buyer should be seduced at first glance by your ad.
The basic rules for an ad
Keep sentences short and simple,
A clear and easy to read text,
Avoid spelling mistakes,
Give the advantages of your property,
Do not talk about the weak points of your property,
Avoid copying and pasting the same ad text on all sites,
Take the time to take beautiful pictures.
💡 Did you know : An ad with a photo is viewed 7 times more than an ad without a photo.
Our tips for creating the perfect ad
A catchy title that must catch the reader's eye

Indicate in the title the main advantage of your property.

« A picture is worth a thousand words. »

Don't neglect the quality of your pictures !
Strategic pictures : access, volume to realize the space and security.
You must highlight the dimensions and maneuvering spaces. Do not hesitate to stage a vehicle.

Write your ad

Be clear in your description: a short text easy to read.
The geographical location of your property is a determining factor, explain the points of interest located nearby.
You must be reassuring to give confidence.
Arouse curiosity to receive calls !

Setting the right price

This is the most delicate part, you must observe the prices practiced in your area and position yourself !

Respond quickly to requests

The competition is tough, a visitor will contact several advertisers in 5 minutes…

Optimize your ad

Analyze the questions of interested parties and then modify your ad accordingly.
Where should you place your ad ?
Since 2013, we carry out a study and a follow-up on the number of contacts and qualitative advertisements in order to attribute a note to the most serious advertisement sites. It is very important to position your ads on sites with high visibility but also on specialized sites. We have measured and classified these sites according to the type of service you offer: vehicle parking, storage, furniture storage, commercial premises, motor home wintering, caravan or luxury car.
Evolution of ad sites since 2013
Over the years, classifieds sites have evolved, at first they were free and oriented for individuals. Our club even had a free site dedicated to parking: parkingalamaison, which we merged in 2016 because the traffic did not take off. As time went by, the sites started to offer paying services, the greed of some led to the deposit of paying advertisements as proposed by MonsieurParking. In 2016, a new type of site arrived: real estate agency franchises. Their objective is clear, to recover the market share of the historical site Leboncoin but especially to stop paying to place their ads. You may not have known it but Leboncoin is paying for professionals. The real estate category has become less and less provided on the big sites, that's why the big players are launching new categories like employment for example.
Individuals find themselves stuck with a large volume of potential tenants who flock to real estate agency websites. Not to mention the scams of the big sites: you've probably already received an e-mail asking you what your best price is for shipping the product… when you're offering a parking lot for sale ! This situation has become the joy of niche ad sites, like our ad posting module which has been steadily growing since September 2017. As landlords should not waste time to deposit their ads: you will find below the list of classified sites selected by the club on which you can publish your classified ad. To make it work: multiply the ads referencing on the internet is the basis of everything to be visible, but do not forget to change your texts!
Ranking of specialized ad sites
The large general ad sites give good visibility to your ad. Nevertheless, we have noticed a better quality of contacts on specialized sites such as those we have selected below :
Study conducted by 4 CIPG club members with the SEOquake tool, last update : December 2022.
💡 Did you know : You need to create a different ad text for each site, copy / paste technique is not a good solution.
⚠️ Be careful with some websites 📢
Even if it remains in the top 5 of our classified ad sites ranking, some website disappointed the members of our community. We don't understand the practices, which displays too many out-of-date ads. Members who have added their properties to this website cannot even have them removed even if they are sold ! Once informed of the intention to remove the ad, the site no longer responds to requests and old parking lots remain in their catalog, misleading future tenants. The trend blog comes back on a bad experience with this website.
How to gain visibility with the CIPG club
When someone is looking for a rental or a property for sale, the first thing they will do is to type some text on a search engine. The majority of requests are made on search engines (Google, Bing, Yahoo, Qwant, etc. …). You have to find a solution to gain visibility on the internet. You can pay classifieds sites to have a highlight, or advertising agencies to put forward a page on the internet. These two solutions are expensive. We have 3 free solutions to propose to you, which work for CIPG club members.
💡 Solution 1 : create a showcase page
Search engines are very popular, it is the best way to be visible on the internet. It is very important that your ad is visible directly on a search engine like Google by having a dedicated page on which a local referencing will be done (referencing is linked to your visibility on the internet). You are going to say to me: "but I am not going to create a website only to present my advertisement" and you are right, even if this option remains the best one you do not have any interest to pay a site with a domain name to rent some places or to sell a real estate. The solution proposed by the club is simple and allows you to have your own dedicated web page for each property to rent or sell.
💡 Solution 2 and solution 3: join the club to discover two more tips
Why do you need to join the club to benefit from these two solutions? The answer is simple: spread a tip to all your readers and your revolutionary solution to make some people stand out will no longer work. It is very important that club members get more exposure than any other advertiser. We are confident that you will understand this reasoning. If you want to benefit from the CIPG club experience then join us!
BONUS : Save time with online booking
The online reservation option is available to club members only. It allows you to pay a deposit and the first month's rent to hire a future tenant. The payment by credit card is fast and secure, once validated, the tenant is redirected for the electronic signature of a personalized rental contract. The CIPG club does not take any commission on your rentals, you collect directly the rents on your personal Paypal or Stripe account. If you need help to configure a payment solution, our webmaster will be happy to help you. Also for the rental contract, we will propose you a base from our contract templates which will be customized according to your requests.
Join the 4000 subscribers to our newsletter !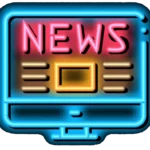 Join the 4000 subscribers to our newsletter !